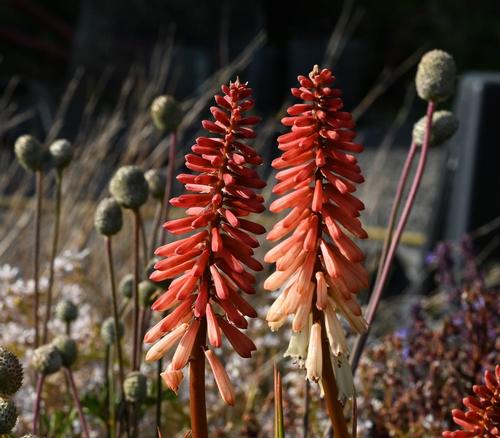 How does ordering at COOLPLANTS work?
We are a small, traditional nursery - not a large e-shop with large warehouses and extensive automation.
We are a "one-woman business", where every plant often passes through my hands before it reaches you.
The plants offered on coolplants.com are mainly grown on the nursery, supplemented with plants from friendly growers.

Not everything is always in stock

After winter, various types can be unsaleable due to frost or water damage
Out of stock plants are replaced, sent back or refunded
Plants from our external partners are collected weekly during the season
For these reasons, we do not request payment when ordering, but only later after we have sent you an order confirmation.
Ordering from us follows this schedule :
You fill the shopping cart and

place the order



We check the availability at the nursery and with our partners and send you an

order confirmation

with payment request. If certain items are not available, we will consult with you by e-mail.

You

pay

the outstanding balance.

We collect the plants at the nursery and order from our partners. We

pack

and offer the package to the shipper.
The order will be

delivered

to you

1

Order



2

Confirmation



3

Payment



4

Sent



5

Delivered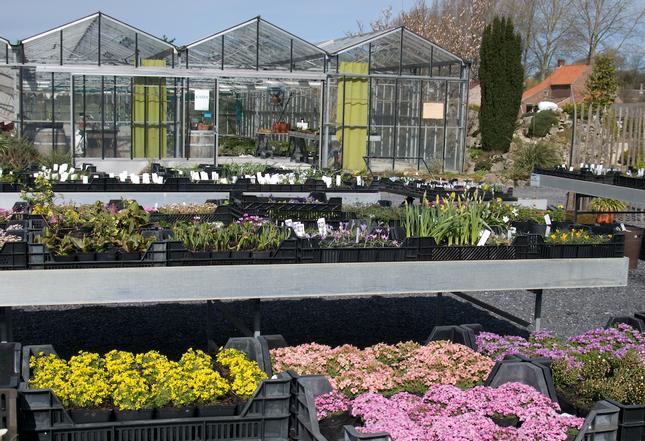 Stock
We do not keep precise stock of the plants. This means that a plant with 'in stock' status can still be sold out. With your order you can indicate whether we can replace or first consult with you.
Seasonal plants are only delivered in certain months: snowdrops, flower bulbs, some shrubs & trees, ... With coolplants.com you can also pre-order plants. Your order will be delivered from the moment they are available.

Plants that are sold out or plants from the archive can easily be added to an alert list. You will receive an email as soon as the plant is available again.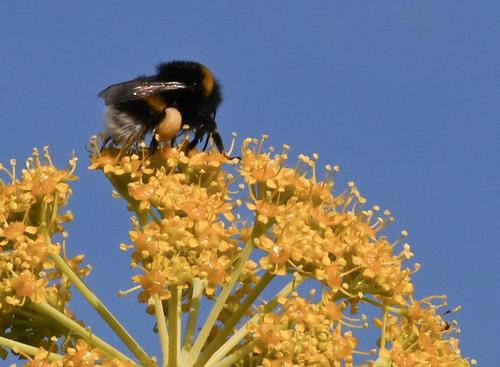 What is the delivery time?
The packaging and shipping of plants is done on Monday and Tuesday and only in periods without frost or excessive heat.
For these reasons, we have a delivery time of 8 to 20 days. That period can still be extended by:

frost

heat (in principle we do not ship above 25 ° C)
busy times in February (snowdrop time) and May (participation in plant fairs)
waiting for delivery from our partners
If you want your order at a later date (not at home or too hot/cold in your area), you can choose a delivery week on the checkout page.

Where can I collect my order?
You can pick up the order at the nursery in Bruges during opening hours or by appointment.
You can also pick up during the plant fairs in which we participate. See Events

note:

Give us enough time to prepare the order

If you also order plants from partners, please respect the delivery time

Order well in advance for collection at plant fairs.

We only ship within Europe, here you will find the shipping costs per country.
The shipping cost (including packaging, postage and handling) for a package up to 30 kg depends on the country of destination - see table
United Kingdom: Sorry, but due to Brexit, no deliveries to the UK until further notice....
Unfortunately, due to strict import procedures, we cannot deliver to Norway, Switzerland or the UK.

set the language and destination country
| country | ISO | EUR | VAT plants |
| --- | --- | --- | --- |
| Austria | AT | 20 | 13 % |
| Belgium | BE | 9.5 | 6 % |
| Bulgaria | BG | 50 | 20 % |
| Croatia | HR | 40 | 13 % |
| Czech Republic | CZ | 30 | 15 % |
| Denmark | DK | 25 | 25 % |
| Estonia | EE | 50 | 20 % |
| Finland | FI | 40 | 24 % |
| France | FR | 18 | 10 % |
| Germany | DE | 18 | 7 % |
| Greece | GR | 60 | 24 % |
| Hungary | HU | 35 | 27 % |
| Ireland | IE | 40 | 13.5 % |
| Italy | IT | 30 | 10 % |
| Latvia | LV | 50 | 21 % |
| Lithuania | LT | 50 | 21 % |
| Luxembourg | LU | 15 | 8 % |
| Netherlands | NL | 15 | 9 % |
| Poland | PL | 30 | 8 % |
| Portugal | PT | 45 | 6 % |
| Romania | RO | 45 | 19 % |
| Slovakia | SK | 35 | 20 % |
| Slovenia | SI | 30 | 9.5 % |
| Spain | ES | 40 | 21 % |
| Sweden | SE | 40 | 25 % |

How (and when) can I pay?
We do not ask for payment when ordering.
We first check the stock at the nursery and with our partners. If certain items are not available, we will consult with you by e-mail.

You will then receive an order confirmation with request for payment.

Pay online

with the payment button in the order confirmation email

via the order overview in "My account" on the website
directly at www.paypal.me/coolplants
Pay offline
by bank transfer

cash upon collection
On invoice (only for companies, with VAT number)
VAT on e-commerce in the EU
New VAT rules for e-commerce apply from 1 July 2021.
When changing the destination country, the prices are adjusted according to the VAT rules of the destination country.
The sales price therefore depends on the country to which the shipment is sent.
Shipment
We use GLS for shipping. Delivery to a parcel machine or collection point is also possible.
Tip: if you are rarely at home, have your package delivered at work or to acquaintances who are always at home. This way delays in delivery are avoided!
Plants are only shipped after payment or proof of payment (mail) has been received.

During severe frost and the warm summer months, no shipments are made.
The delivery time is 8 to 20 days - depending on the items ordered and the delivery address (country).
On arrival
Take the plants out of the box as soon as possible and water them a little. This way they recover quickly and easily from the journey.
If you cannot plant out the plants immediately, place them in a protected, shady place outdoors and certainly not indoors at room temperature.

The appearance of the plants may vary, some varieties are shipped without foliage or with shortened branches. This does not affect regrowth - after all, the roots are the most important part of the plant.

Complaints
If the package arrives damaged, please refuse receipt or email photos of the damage to us at info@coolplants.com.
Right of withdrawal online purchase and return policy
Legally, plants are perishable goods for which there is no right of return or complaint. After mutual consultation, we still accept returns at your expense. You can create a return label at https://coolplants.shipping-portal.com/rp/
Returning is possible for plants that are not supplied as true-to-name and that also show a relatively large loss on the nursery :

We pay a lot of attention to the authenticity of the species, but sometimes things can go wrong which means that you do not receive the right plant. Plants that prove not to be true to name are fully reimbursed.

We don't ship plants that seem too fragile and always choose the best ones. We reimburse plants that with us also show problems or failure on closer inspection.

Pot sizes
We grow more than 1000 different varieties, each of which has its own requirements in terms of soil and pot size. Some grow better in a small pot, others in a larger one. There are standard pots or extra-deep pots for plants with tap roots or deep-rooted varieties.
An overview of the different pots

| pot size | LxWxH (cm) | diameter (cm) | volume (litre) |
| --- | --- | --- | --- |
| P7 | 7x7x8 | - | 0,4 |
| P9 | 9x9x10 | - | 0,7 |
| P10,5 / C1 | | Ø11 | 1,0 |
| P13 / C1,2 | | Ø13 | 1,3 |
| P14 / C1,5 | | Ø14 | 1,5 |
| P15 / C2 | | Ø17 | 2,0 |
| P17 / C3 | | Ø19 | 3,0 |
| P19 / C4 | | Ø21 | 4,0 |
| C5 | | Ø22 | 5,0 |
| C7,5 | | Ø26 | 7,5 |
| C10 | | Ø28 | 10 |
| C20 | | Ø34 | 20 |
| C50 | | Ø50 | 50 |
| C100 | | Ø60 | 100 |