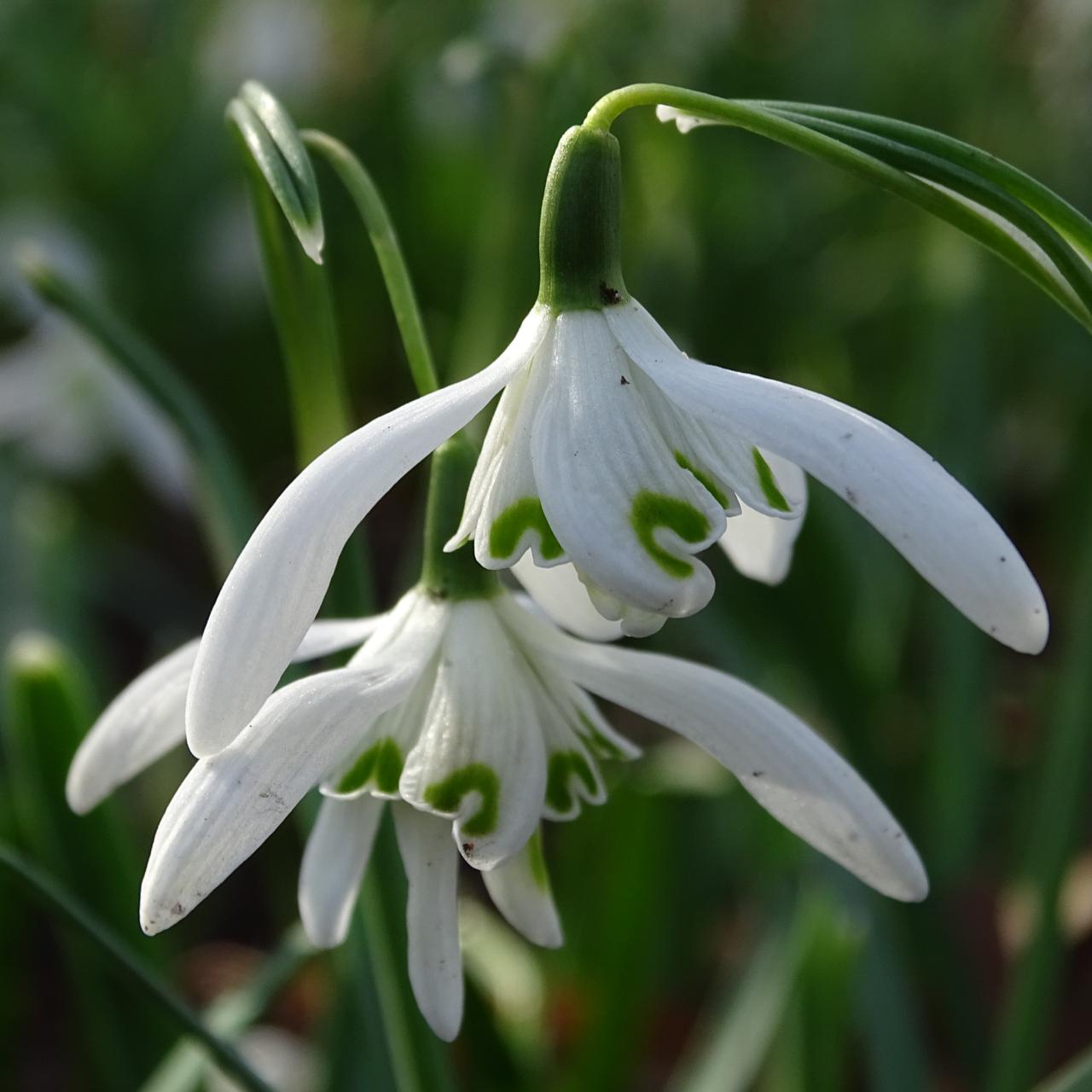 © gardenmedia / coolplants
---
snowdrop
Galanthus nivalis 'Quad'
Special double Galanthus, has always 4 outer petals.
flowering : 2-3 white green
height : 10-20 cm
where to plant : sunny ⋄ morning sun ⋄ evening sun ⋄ open shade ⋄ filtered ⋄ shade ⋄
24,99
incl. VAT 6% Belgium
per Unit / size P9

quantity (MAX 1 per customer)
Attention
Snowdrop orders ship at the end of August.
At the moment they are still in the ground and are only
harvested and shipped after the sale.
where to plant Galanthus nivalis 'Quad'
height: 10-20 cm
flowering: February - March
color:

white

green

leaf color:

gray-green

habit:

ascending

growth:

fast

medium

level:

easy
light:

sunny

morning sun

evening sun

open shade

filtered

shade

moisture:

dry

average

moist

soil texture:

pervious

light

normal

heavy

organic matter:

normal

high

pH:

neutral

limy

winter zone:

5 [-25°C]

density:

9 - 15
---
Galanthus nivalis 'Quad' in the garden
wildlife:

for bees

Suggested planting locations and garden types:

shrub border

gravel garden

prairie

below hedge

along path

border

wild garden

small garden

park

woodland

use:

cutflower
---
botanical information about Galanthus nivalis 'Quad'
Botanical name: Galanthus nivalis 'Quad'
Species: Galanthus
family: Amaryllidaceae
Other names: sneeuwklokje - snowdrop - perce neige - schneeglocken
origin: hybrid
---
Galanthus
OTHER COOL PLANTS